Awards and Reviews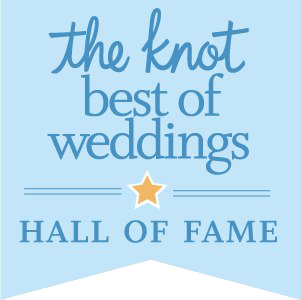 Awards….Year In and Year Out
From the "Best of Weddings" 2020 to the Wedding Wire Couples' Choice Award to "The Best of 2019 Winner" from The Wedding Spot to The Knot Hall of Fame, Talamore continually wins award after award, year in and year out. Reflected in the grounds, gardens, Conservatory Ballroom, caterers, and wedding experts, the wedding experts at Talamore strive to exceed the mindset, approach and effort dedicated to each and every wedding. Couples are assured that Talamore's forever commitment to excellence continues the tradition of helping couples create, design, and realize their perfect and unique wedding day, remembered by all.

Reviews & Testimonials 
Talamore is so grateful to all of its happy couples and families who take the time to send a love note!
Click Here to read reviews on The Knot! 
Click Here to read reviews on Wedding Wire! 
Contact Talamore today at 215-641-1300 and speak to one of our expert wedding specialists.